TEST YOUR WIT AND SKILL IN ONE OF OUR EXCITING OUTDOOR ADVENTURES
WE'LL LET YOU OUT... BUT CAN YOU GET IN?

Our outdoor adventure games are fun, interactive games designed to challenge critical thinking and problem-solving skills, while enjoying nature in an outdoor setting.

Immerse yourself in different themed scenarios involving treasure hunts, spy missions, or closing a magic portal between worlds, all while trekking around town solving clues and completing the mission with your team.

Outdoor Escape games are great for families, friends, and coworkers. We can accommodate different group sizes and all skill levels. Create unforgettable memories that will be talked about for a long time to come. Our games promote teamwork and communication among your group making it a great option for getting out of the office to enjoy the great outdoors with colleagues.

OUR CURRENT OUTDOOR ADVENTURES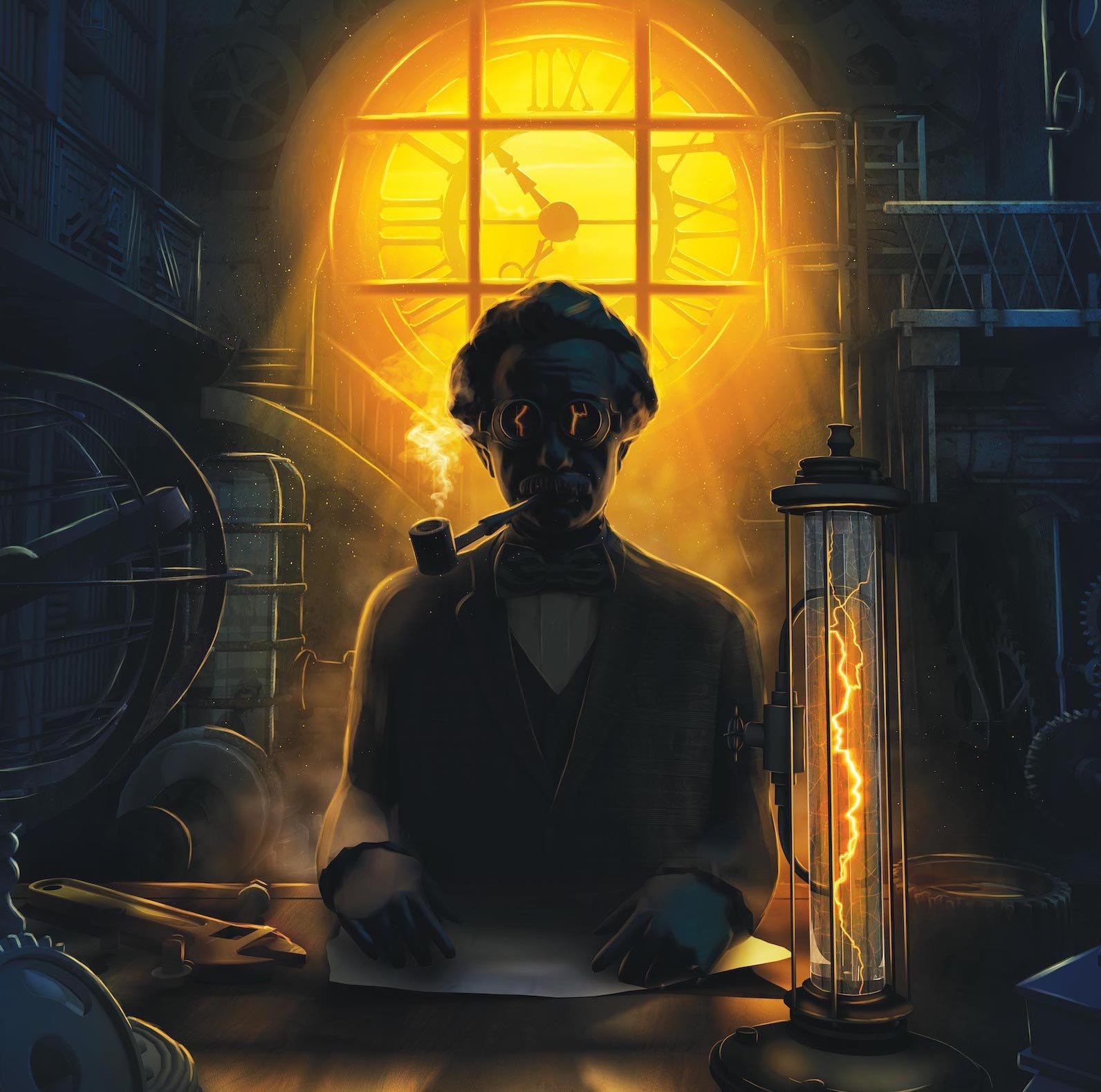 Albert Einstein died in 1955 and with him his great secret. Luckily Einstein sent you a package containing items that will help you to solve the puzzles.

Einstein has scattered several clues around the city to help you get to certain places. One of them is a compass, which you must calibrate before it shows you the direction to Einstein's secret.

Can you find the secret before it falls into the wrong hands?
Since the beginning of time, there have been magic portals that connect our world with a fantastic parallel world. Portal guardians make sure that the gates are well secured.

However, a portal guards has been put into a magical deep sleep – and now all sorts of evil creatures are streaming into our world via the portal located deep in the forests of Slippery Rock. Do you have what it takes to re-seal the Magic Portal and save our world from destruction?
Your city was hacked by an unknown group of hackers, causing one of the biggest threats in modern times: a Blackout! The consequence is the complete collapse of the modern world as we know it.

Unknown to the general population, your city is currently already running on emergency power. You have just 2 hours to stop the hackers, restore the power supply and avoid the biggest catastrophe in modern history! Good luck!
We are W.I.S.E.: an independent, international intelligence organization, operating at the highest level of secrecy to protect the world from danger. Our sources report that Spider Technologies has developed a mind-control virus, and it's plan for world domination begins in Slippery Rock! Once started, this virus will spread like wildfire.

To stop Spider Tech, we created Operation Mindfall and chose you as our agents. Your task: obtain the antidote to stop Spider Tech! You only have 2 hours – Can you do it?