Escape rooms are mysterious, puzzling experiences that inspire intrigue and challenge players to use their wits to solve puzzles and find a way out. Dive deep into the fascinating world of escape room design with Mystery Mayhem Escapes & Axe Throwing, offering an up-close look at all the intricate details of constructing these mind-bending challenges.
We proudly offer the best escape rooms in Pennsylvania, and our axe-throwing games will provide an unforgettable experience. All our customers state that we offer top-notch customer service and handcrafted escape rooms, making us the best choice for entertainment in Mercer County, PA!
We Offer Complete Escape Rooms & Axe-Throwing Games
Our escape rooms team-building challenges provide an opportunity to enter a thrilling alternate reality where players must work together, think outside the box, and use their wits to escape captivity. You'll never know what surprises await or how your skills will be tested – it's all part of the fun.
Our axe-throwing games take your night out from ordinary to extraordinary! With the excitement of a competitive game for all skill levels, it's sure to be an unforgettable experience. Plus, you get bragging rights if you throw with pinpoint accuracy and win.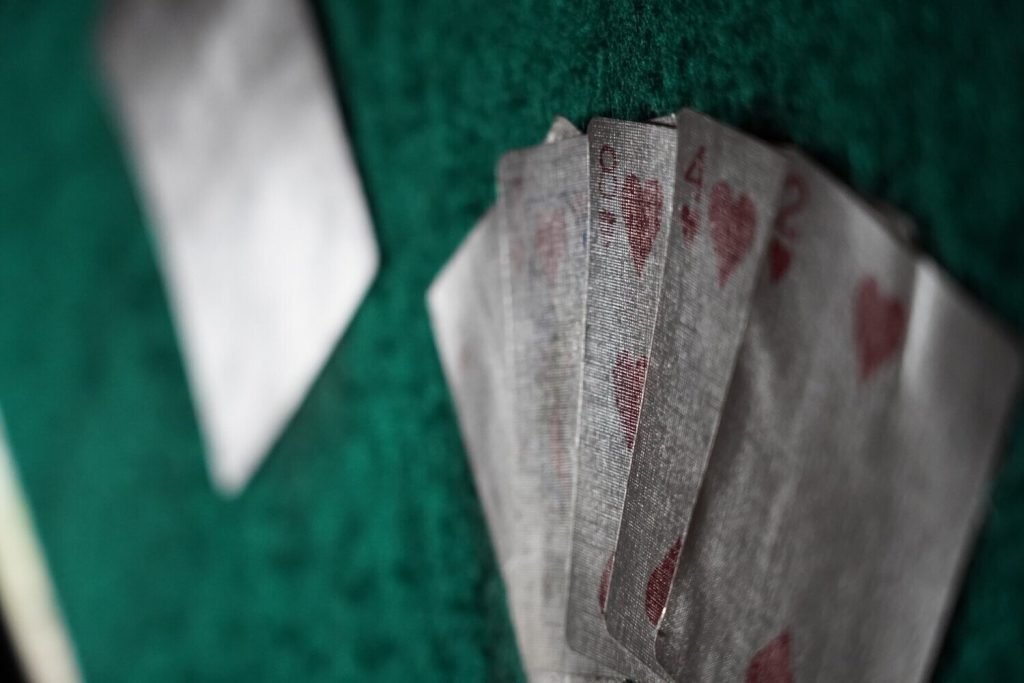 What Are Our Visitors Saying About Us?
We proudly offer the best escape room in Pennsylvania, and our axe-throwing games will leave you wanting more. Here are some of our visitor's reviews:
"Found this spot for a last-minute family evening. All adults found the casino royale room perfectly challenging and enjoyable- we all had fun using our minds in unique ways to solve the many clever puzzles. A welcome business to have in the area!" – Morgan Giddings
"Staff was so friendly and made the experience wonderful. They were more than willing to take pictures and even had props and a backdrop. Escape rooms were well thought-out, with great plot lines! Our group made it out with 13 minutes to spare. Highly recommend!!" – Tessa Showalter
"We threw an axe for our work Christmas party, which was great! Great space for our group of 10 to play, eat and socialize. The staff was very helpful and friendly with axe throwing tips and keeping score." – Deb Roberts.
Start Living The Mystery Mayhem Experience Today!
Having one of the most thrilling experiences in Pennsylvania was never this easy:
Contact us via phone or email, or fill out our form.

Book your appointment.

Live the exciting experience with your family and friends.
Looking For Something Unique? Experience Our Challenges!
At Mystery Mayhem Escapes & Axe Throwing, all our escape room team-building and axe-throwing games are handcrafted, and we can accommodate groups of 35 or more. We take all the proper measurements to ensure your safety. We offer gift certificates so you can share our unique experiences with your friends and family.If you're looking for the best escape rooms in Pennsylvania, you can trust that we'll provide an unforgettable experience. So don't wait; book now and escape the ordinary!